Welcome to the home of Grace Cut Designs. We are a creative cutting and design business based in Northampton, UK, selling personalised gifts, decals, and décor.
We are only a small business and each item ordered is lovingly designed and individually created so our dispatch times reflect this. As a result, orders may take up to two weeks to dispatch. If you find you need an item in a hurry, please get in touch and we can discuss putting through a rush order (please note, a rush order will include a small additional charge).
If you see anything you like on our website and you want the design on something else, or you have an idea of something similar you would like, please just drop us a message and we'll let you know if it's possible and give you a quote!
About the Founder
I'm Ally and I founded GCD at the start of 2017. I am married to my biggest cheerleader and support, my husband Sam, who is a Christian minister at our local church. I have always had a passion for creativity and crafting and now I get to work from home, creating and selling what I love.
In my spare time, I love doing small projects (and large!) in our beautiful home that we have been slowly renovating for the past few years, as well as co-leading a fantastic youth group at our local church. On the side, I do some work in Access Database building and maintaining for a local charity and help with a couple of small holiday lets.
In February 2020, I took on my sister, Joy, as my partner to help out with GCD and to help her move out and develop her independence.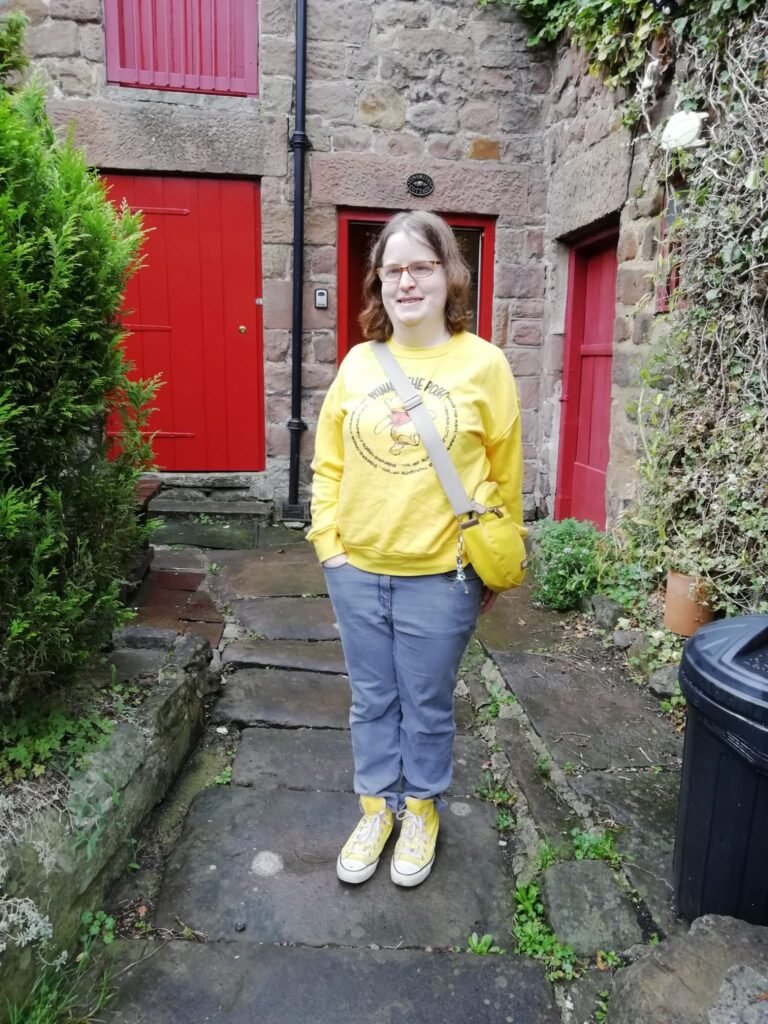 About Joy
I'm Joy and I joined GCD in 2020 as my business partner Ally has said. It has been an exciting time since then not forgetting the fact of the lockdown that meant I had to show that I got on well with my sister.
This move from where I was to where I am is really one of two stages which was strongly supported by our parents. The first stage was moving out of their house and in with my sister and Sam, my brother-in-law, which leads on to the second stage. I got involved straight away with the work and found enjoyment in the work.
This was a huge change for me from not having a permanent full-time job to being a partner. Ever since I graduated from Uni in 2011, I have been actively looking for work. It has been a struggle so other than a Christmas Temporary job in 2016, I have never managed to get a job. I had plenty of work experience roles. The nearest to getting a job was in 2019 when I was given shadow shifts as casual support in a leisure centre. As you can guess, a shift from not working to partnership has been very odd and quite different. It does make the days fulfilling.
Now, coming back to present times, the second stage was in January 2021, when I finally had a place of my own. I am still working with GCD but I find it great that I can work in two places when necessary.
In May 2021, the situation changed again, as my business partner had to step away, because her situation changed and I took on the business myself.
In my spare time, I keep entertained but I do needle-felting as a hobby and some story writing, that may eventually be published.
Want to know more?
Anything else you would like to learn about Grace Cut Designs or about what we offer or can do? Drop us a message!
Interested in our church or why we believe what we believe? Take a look here!